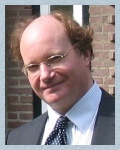 For emergencies outside office hours and in the weekends:
GP Service Delft,
tel. 015 251 19 30
We welcome new patients!
Welcome to the practice website of Doctor Samsom, family physician and general practitioner located at Herculesweg 13 in Delft. Here you find useful information about our family medicine clinic such as our general family practice and services, our staff, our opening hours, important phone numbers, how to request for a repeat prescription, etc.

Looking for a doctor?
When you are looking for a family doctor here in Delft, you will notice that you can choose from many practices and health centers. Dr. Samsom's practice is not a health center but a solo practice.

In our practice we have time and attention for our patients. Also, you always will have the same doctor, Dr. Samsom himself, so that you can build up a trust relationship with your doctor. In addition to the general family medicine practice our service also includes specializations such as: a diabetes clinic, an obesity clinic, a COPD clinic, and a clinic for mental and social health care including elderly care. Also Dr. Samsom can help you in quitting smoking or other addictions. Besides Dr. Samsom, in our practice are working certified practice assistants, a certified practice nurse somatics and a certified practice nurse psychiatry.

Who is doctor Samsom?
Dr. Willem N. Samsom M.Sc. is a physician licenced in practising family medicine. He has an additional qualification (M.Sc.) in epidemiology. Dr. Samsom studied medicine at Leiden University in The Netherlands. After graduating from medical school as a general practitioner, he went to the United Kingdom where he completed his additional years of residency in family medicine. Afterwards Dr. Samsom practiced family medicine for several years in the United Kingdom, before returning to The Netherlands and in 2004 taking over the family practice at Herculesweg 13 in Delft.

New patients can register online
At the moment we still can take new patients including students in Delft. Choose the correct form for you and make sure you keep your health insurance pass available:
Make an appointment
Would you also like to make an appointment to consult Dr. Samsom? Then call our practice assistant at telephone number: 015 261 16 01.